×
谢谢
我们已经收到您的报价请求,我们会尽快与您联系。
Scientifica IVM Triple
A three axis motorised micromanipulator for demanding in vivo studies.
Mount the IVM Triple directly to your antivibration table or to a wide range of mounting frames.

Control options
Operate via our ergonomically designed remote control options or through our specially designed LinLab software.
Design & Specifications
Number of axes

Number of axes

3 orthogonal and virtual 4th axis
Travel distance

Travel distance

70 mm (in X, Y and Z axes)
Electronic resolution

Electronic resolution

20 nm
Minimum step size

Minimum step size

0.1 µm
Minimum speed

Minimum speed

1 µm per second
Maximum speed

Maximum speed

4 mm per second
Memory positions

Memory positions

50 on control device (unlimited via LinLab)
Software

Software

LinLab for Windows
Testimonials
"Compared to other micromanipulators I have used, the Scientifica IVM allows us to isolate more cells and to record from each cell for a longer time."
-Dr Nicholas Lesica, Ear Institute, University College London
Schematics
Expand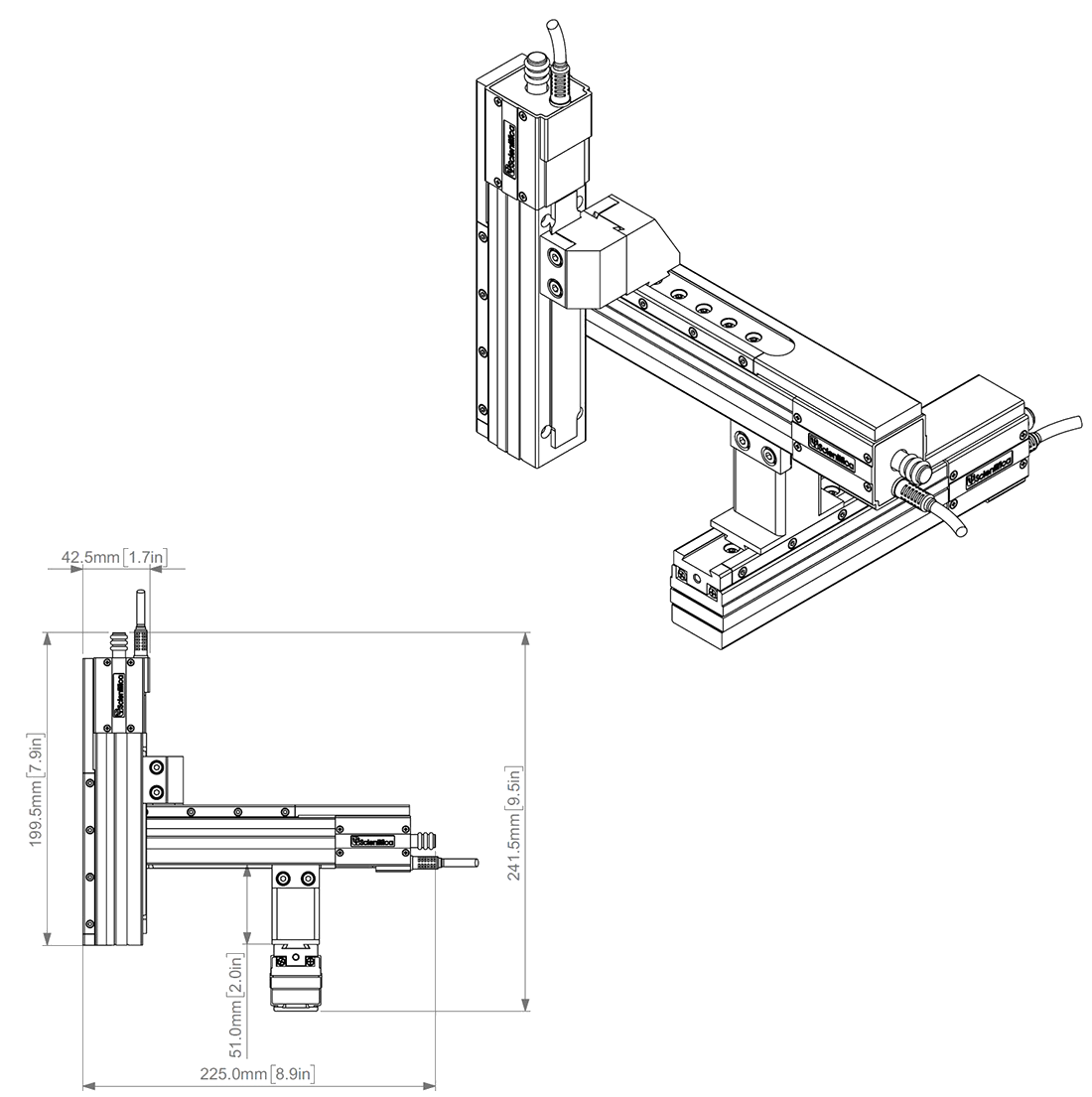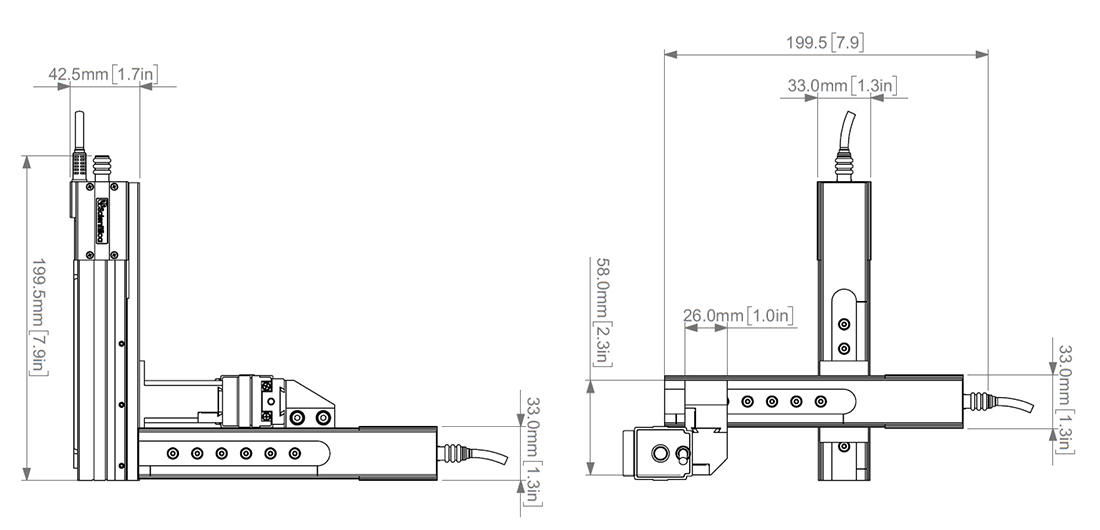 Research Papers
Expand
Huang, Y., Huang, P., Wu, S., Hu, Y., You, Y., & Chen, J. et al. (2017). Ultrahigh-Density 256-Channel Neural Sensing Microsystem Using TSV-Embedded Neural Probes. IEEE Transactions On Biomedical Circuits And Systems, 1-13. http://dx.doi.org/10.1109/tbca...
Jung, S., Longtin, A., & Maler, L. (2016). Weak signal amplification and detection by higher-order sensory neurons. Journal Of Neurophysiology, 115(4), 2158-2175. http://dx.doi.org/10.1152/jn.0...
Kai, L., & Kaldenhoff, R. (2014). A refined model of water and CO2 membrane diffusion: Effects and contribution of sterols and proteins. Scientific Reports, 4(1). http://dx.doi.org/10.1038/srep...
Rose, G., Alluri, R., Vasquez-Opazo, G., Odom, S., Graham, J., & Leary, C. (2013). Combining pharmacology and whole-cell patch recording from CNS neurons, in vivo. Journal Of Neuroscience Methods, 213(1), 99-104. http://dx.doi.org/10.1016/j.jn...
Rose, G., Hanson, J., Leary, C., Graham, J., Alluri, R., & Vasquez-Opazo, G. (2015). Species-specificity of temporal processing in the auditory midbrain of gray treefrogs: interval-counting neurons. Journal Of Comparative Physiology A, 201(5), 485-503. http://dx.doi.org/10.1007/s003...
Accessories
Dovetail Probe Holder (PH-1000)
Dovetail Probe Holder to fit bars/probes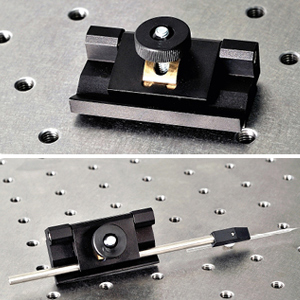 IVM Triple Kopf Mount (IVM-575-00)
Mount to attach the IVM Triple to the base of Kopf stereotaxic frame (diamond shaped).
Stoelting Mount (IVM-545-00)
Mount to attach the IVM Triple to the base of Stoelting and rectangular shaped Kopf U-bar frames.
IVM Static Base (with circumferential mounting slots) (IVM-590-00)
Static base for IVM Triple with circumferential mounting slots, for mounting onto a breadboard platform.
Extended Probe Holder (IVM-530-00)
To hold capillary glass of 1-2 mm in diameter.