Vidrio Technologies ScanImage
Developed by researchers at the HHMI Janelia Farm research campus specifically for neuroscience applications. It provides scriptable access and a smooth workflow to enable complex real-time experiments.
Scientifica's multiphoton hardware is fully integrated into the ScanImage software packages.


Packages for resonant and galvo systems
Get ScanImage for all your resonant and galvo software requirements.
Free, open source software written in MatLab
Download the software for free and develop the functionalities necessary for your experiments.
External triggering and syncing
Input and output signals synchronise your software with additional hardware.
Volume Imaging
Live multi-plane visualisation and power adjustment with depth changes.
Cost-effective electronics
Support for great value, off-the-shelf data acquisition hardware
Key Features
3D Motion Correction
Oscilloscope mode
Camera support
Three-photon imaging
Photon Counting
Offline Data viewer
More information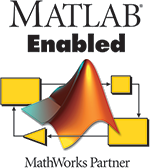 For more information on MatLab please visit the MathWorks website.
ScanImage 2018b is now available for download. To find out more information, or download the software, visit the ScanImage website.

Arbitrary line scanning
Holographic photostimulation
Wavefront generation with Zernike modes
Bessel-mode scanning
Stack acquisitions
Online activity tracking
Open source software
Matlab API for scriptability
Resonant scanning
Galvo Scanning
Mesoscope (2P-RAM support)
Multiple region of interest scanning