×
谢谢
我们已经收到您的报价请求,我们会尽快与您联系。
Coherent Fidelity-2 Ultrafast Fiber Oscillator
Coherent's revolutionary ultrafast fiber oscillators deliver short pulsewidths (<55 fs) and high average power (>2W) at 1070 nm in a rugged, compact package.
For more information, visit https://www.coherent.com


Reliability
Coherent rigorously tests every laser during the design and production phases to weed out design and manufacturing weaknesses. This reliability translates into higher data throughout with minimized downtime - lower cost per data point. It delivers a massive reduction in the hidden costs of owning and operating the laser and maximizes experimental productivity.
Broad range of applications
Delivering a high average power of >2W of sub-55 fs pulses at 1070 nm, Fidelity opens up a broad range of scientific and commercial opportunities in applications as diverse as optogenetics, terahertz generation and fundamental material research

Shortest specified pulse length from a commercial fiber laser
By incorporating a user-adjustable pre-chirp pulse compressor into the laser head, Fidelity faithfully delivers the shortest possible pulses to the sample

Fidelity-2 50.3 fs Pulse Duration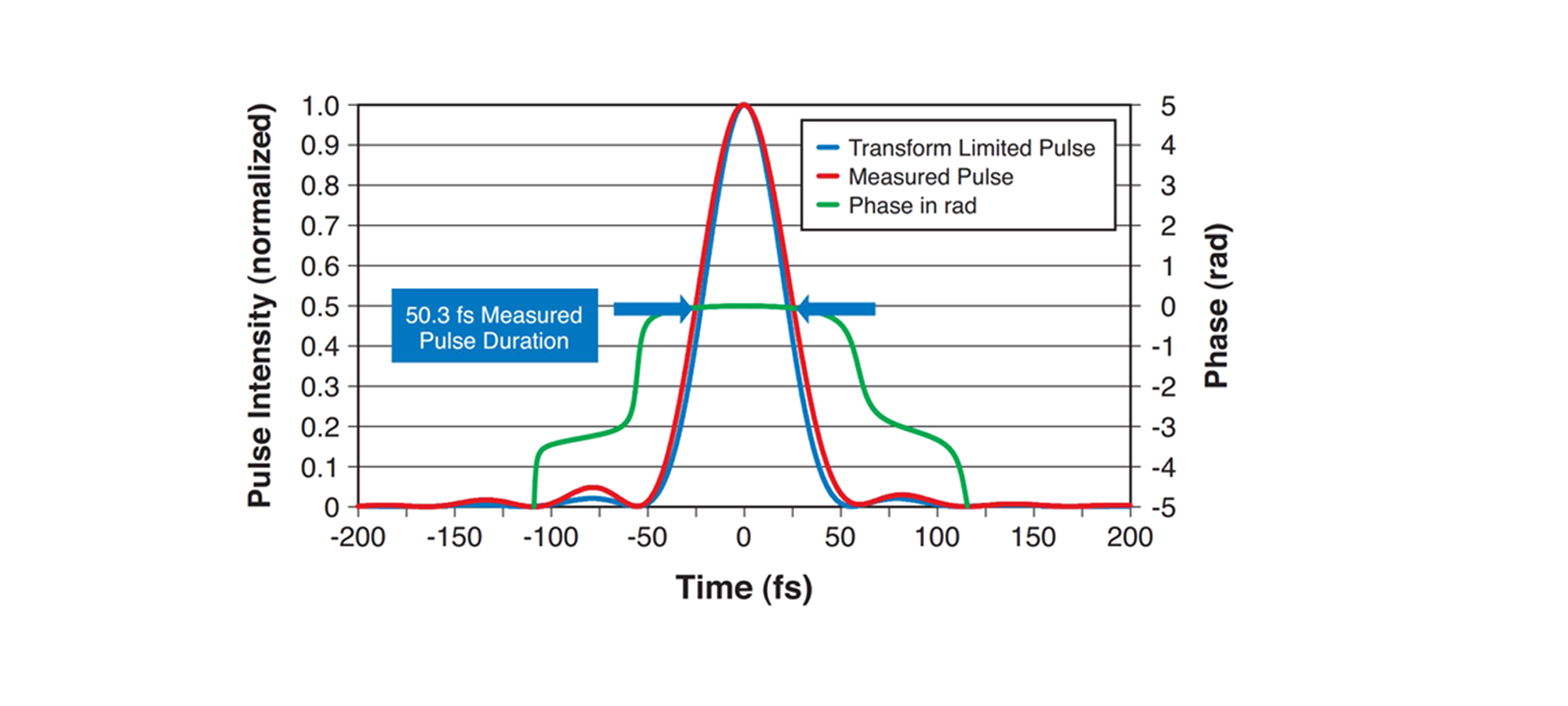 Applications:
Time Resolved, Non-linear
Spectroscopy
Multiphoton Excitation (MPE)
Microscopy
Optogenetic Excitation
Terahertz Generation
Supercontinuum Generation
Amplifier Seeding
Average Power (W)

Average Power (W)

2
Wavelength (nm)

Wavelength (nm)

1070
Pulse Repetition Rate (MHz)

Pulse Repetition Rate (MHz)

70 +/- 10
Pulse Duration (fs)

Pulse Duration (fs)

55
Ratio of Measured to Transform Limited Pulse Duration

Ratio of Measured to Transform Limited Pulse Duration

<1.2
Bandwidth FWHM (nm)

Bandwidth FWHM (nm)

>60
Peak Power (kW)

Peak Power (kW)

>450
RMS Noise (measured from 10 Hz to 10 MHz) (%)

RMS Noise (measured from 10 Hz to 10 MHz) (%)

1%
Power Stability (%)

Power Stability (%)

±0.5
Repetition Rate (MHz)(factory set)

Repetition Rate (MHz)(factory set)

70 ±10
M (average of X&Y)

M (average of X&Y)

<1.2
Beam Diameter (average 1/e2 diameter measured at output) (mm)

Beam Diameter (average 1/e2 diameter measured at output) (mm)

1.2 ±0.2
Beam Divergence (mrad)

Beam Divergence (mrad)

<1.6
Beam Circularity

Beam Circularity

0.9 to 1.1
Astigmatism (%)

Astigmatism (%)

<10
Polarization

Polarization

Horizontal
Group Delay Dispersion (GDD) Pre-compensation Range (fs2)

Group Delay Dispersion (GDD) Pre-compensation Range (fs2)

-30,000 to 0